Advancing Women's Status in Missouri
Tuesday, March 14, 2017 - 7:29 am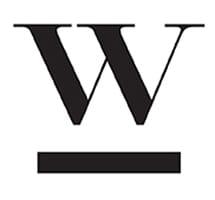 In honor of Women's History Month, Wendy Doyle joined Scott Faughn on This Week in Missouri Politics to talk about the wage gap, occupational licensing, and paid leave for women in Missouri.
Doyle is the CEO of the Women's Foundation, an organization that has worked closely with the IPP to study, analyze and develop policy recommendations for issues that women in Missouri face.
"You have an interesting process, you do studies and identify problems, and then you propose policy solutions to fix those problems," Faughan said.
The partnership has produced yearly reports on The Status of Women in Missouri that highlights key indicators of well-being for women throughout the state. The IPP and Women's Foundation have also zeroed in and created specific studies and policy recommendations for targeted issues like pay equity, occupational licensing and paid leave.
"We wanted to take a little bit of a deeper dive to see what we can do to overcome it [pay inequity]." Doyle said. "We did a research study with the University of Missouri's Institute of Public Policy in looking at developing the pay equity best practice guidelines on how to close the pay gap. From that study, then some solutions can be developed."
The policy guidelines developed from that research recommend to first do an audit to see if there is a pay problem that needs to be addressed, then to work towards fixing that issue following the best practices.
"I assume on the policy end, the studies give you a lot of things you could point to and talk about when you are trying to change policy," Faughn said.
The Institute and Women's Foundation's commitment to advancing progress for women through studies and policy recommendations has resulted in awareness and real change throughout the state. In 2015, then Governor Jay Nixon signed Executive Order 15-09 directing state agencies and encouraging private employers to "identify and address any gender wage gaps by utilizing the Pay Equity Best Practice Guidelines."
"Everything we focus on is economic development, not only looking at economic empowerment for women and their families in Missouri, but also what we can do as an organization to spur economic development in the state of Missouri," Doyle said.
Watch the interview here:
This Week in Missouri Politics – March 5, 2017