Tuesday, June 28, 2016 - 3:55 am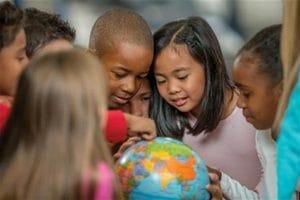 According to a PM Magazine article, A Push for Civic Education, ten percent of college graduates think Judge Judy is on the Supreme Court, only a third of respondents to a 2014 Annenberg national survey could name all three branches of the federal government, while just eighteen percent of eighth graders scored proficiently in American history. Social disenfranchisement, distrust in government and widening income inequities has caused deterioration in the civic health of American communities, according to Reid and Humphries. Fortunately, there are many civic education opportunities for today's youth. Traditional approaches, such as classroom instruction, extra-curricular activity and organizational support from groups like the American Legion, YMCA or 4-H can supplement civic education while digital solutions such as icivics (www.icivics.org) and BrainPOP (www.brainpop.com) use animated movies, interactive quizzes and games that can be adapted to different learning settings. Teachers as well as public managers are ideally positioned to gauge and promote civic education, as governments seek to develop metrics to analyze levels of civic participation, volunteerism, philanthropy and voting. Reid and Humphries provide more than a few avenues on how American communities can upgrade their civic health…read the full article here.
 
Content reposted from A Push for Civic Education, Randall Reid and Emma Humphries, 2016 PM Magazine.