Congratulations to the 2020 Political Science Mizzou '39 winners!
Thursday, March 5, 2020 - 8:30 am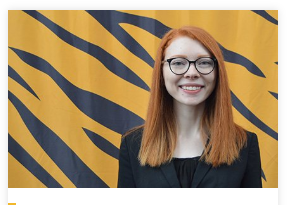 Congrats to the outstanding Political Science seniors honored with the Mizzou '39 Award:
Riley Messer, Buckner, Mo.
Anastasia Redmond, Chicago
Kaitlyn Sawyer, Joliet, Ill. 
Daniel Serres, Kansas City, Mo.
Jennifer Sutterer, St. Louis
The Mizzou Alumni Association Student Board presents Mizzou '39 Awards to 39 outstanding seniors annually in the spirit of service that was the cornerstone of the university's founding in 1839.
The honorees represent a variety of majors, activities and organizations, chosen for their academic achievement, leadership and service to Mizzou and the community.
Congratulations all!