Economic Development Experts Share Their Experiences With Students
Wednesday, April 10, 2019 - 9:24 am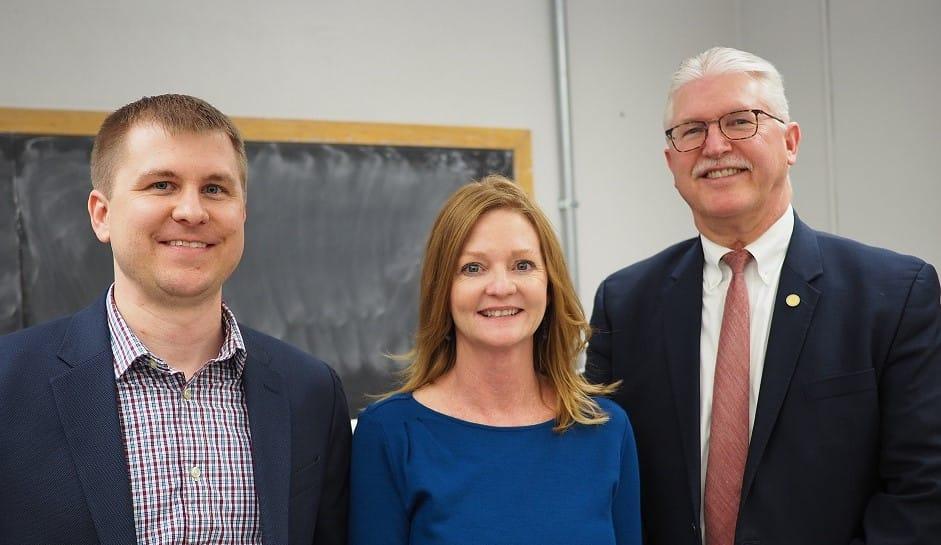 The Truman School's Regional and Economic Development Policy class recently hosted a panel of three distinguished guests discussing their role in local, regional and federal economic development and offering some insights into some of the more challenging aspects of this work. 
The panel featured:
Stacey Button – Economic Development Director for the city of Columbia and the President of Regional Economic Development, Inc., which is a collaborative partnership committed to attracting, expanding and growing business opportunities and creating high-quality jobs in the Columbia-Boone County area.

David Bock – Executive Director of the Mid-Missouri Regional Planning Commission, one of nineteen such organizations in Missouri that deliver a variety of federal, state and local programs, and provide technical assistance and service as a resource to member local governments.

Greg Batson, PhD – Community Solutions Specialist with the U.S. Department of Agriculture – Rural Development, serving Kansas, Missouri and Nebraska.
Panelists discussed the services and resources their respective agencies have to offer communities to assist them in reaching their full economic potential.  A few examples of services these agencies provide to communities include loan and grant programs, business attraction and retention, regional planning, training and technical assistance.  Students also asked the panel about challenges to economic development.  Two common themes emerging from this discussion included funding for transportation infrastructure and economic and logistical issues hindering broadband access. 
The panel discussion offered a unique opportunity for students to engage with seasoned practitioners, allowing them to build on the knowledge gained in class.  The Truman School is grateful to have public servants such as Ms. Button, Mr. Bock and Dr. Batson who are willing to share their knowledge and expertise with our students.