Tuesday, April 5, 2016 - 2:52 pm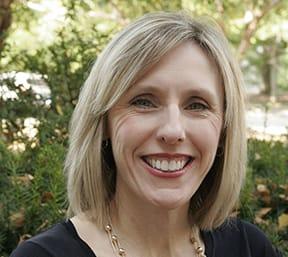 The St. Louis airwaves were abuzz with discussion of current issues Missouri women are facing when IPP Senior Analyst, Sonja Erickson, joined Women's Foundation CEO, Wendy Doyle, on the St. Louis on the Air radio program Thursday, March 31, 2016.
The dialogue centered on the issues identified in The Status of Women in Missouri, a report commissioned by the Women's Foundation with the Institute of Public Policy.
"The objective was really to establish a baseline for the state of Missouri. So, as we start to refresh and update the data we can look at if we are moving the needle in Missouri," Doyle said.
The report identified areas of concern through interviewing a wide range of women from different backgrounds and pinpointing the overall climate for women in Missouri. The responses were streamlined into five key indicators: aging and economic security, child care, civic leadership, healthcare accessibility, and income and unemployment.
"Were these groups a surprise? No. But they were issues that consistently bubbled up," Erickson said.
The wage gap was the first issue highlighted by the report to be formally addressed. To minimize the gender-based wage gap, Governor Nixon passed Executive Order 15-09, which directs state Executive Branch agencies, and encourages private sector employers, to determine how the pay equity best practices developed by the IPP can be implemented. The best practices guidelines project is a collaboration between the Women's Foundation and the IPP.
As part of the Status of Women project, researchers conducted several focus groups, including one with men only.  They found that men and women share many of the same concerns about the status of women in Missouri.  However, because women are such a small minority of local and state political leaders, many of these issues are not prioritized by policy makers.  Therefore, the Women's Foundation has focused on encouraging women to become more engaged in the political arena.
"We see that women's voices and interest are starting to become more focused on civic engagement because they feel like they can be heard and they can get results," Doyle said.
To learn more about the research or to listen to the entire interview, visit: http://news.stlpublicradio.org/post/what-issues-confront-women-missouri