Mary Stegmaier to Observe the Presidential Election in Kyrgyzstan
Tuesday, December 22, 2020 - 12:24 pm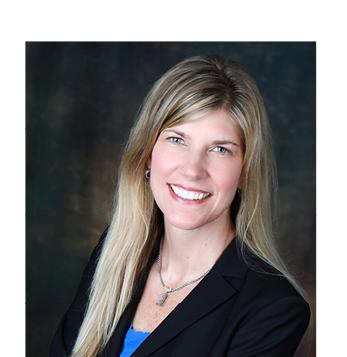 Truman School Associate Professor Dr. Mary Stegmaier will be observing elections in the Central Asian country of Kyrgyzstan through the Organization for Security and Co-operation in Europe (OSCE).  Kyrgyzstan is holding early Presidential elections on January 10, 2021, as a result of a revolution in October.  Dr. Stegmaier has previously observed elections in Belarus, Kyrgyzstan, Macedonia, and Albania. 
The OSCE is the primary international organization that observes elections in Eastern Europe and the post-Soviet states in order to evaluate compliance with democratic standards and national laws.  International election observers are selected and deployed by the US State Department and Ministries of Foreign Affairs in OSCE member states. 
Dr. Stegmaier is serving as a long-term observer, which means she is in Kyrgyzstan for 5 weeks to assess the pre-election processes such as campaigning, poll-worker training, and voting on Election Day, as well as the post-election period which can include challenges and recounts. 
Long-term observers work in teams of two and are assigned to a specific geographic area. Dr. Stegmaier and her Swedish observation partner are based in Jalal-Abad, and they are covering the election in the eastern part of the Jalal-Abad Province.  This region is especially interesting because of the diverse population of Kyrgyz, Uzbeks, and Russians. 
Dr. Stegmaier arrived in Kyrgyzstan on December 13 to begin observing election preparations and the campaign.  There are 22 long-term observers representing 10 countries who are deployed in teams of two in different regions in Kyrgyzstan.  Additionally, there is a core team of 13 members headquartered in the capital, Bishkek, who specialize in Kyrgyz law, politics, media, and security/safety.
As a long-term observer, Dr. Stegmaier has been meeting with government representatives including the Jalal-Abad governor, head of the province police, local mayors, chairs of election commissions, party representatives, and NGOs.
The observers compile weekly reports on the campaign environment, issues raised by stakeholders, and compliance with international election standards. The OSCE publishes reports on the quality of the election, systematic problems or concerns, and recommendations for how the country can improve elections in the future. These reports are publicly available on the OSCE website.
Dr. Stegmaier's research focuses on international elections and voting behavior, so her election observation experiences complement her academic interests.  Students and community groups benefit from her work through presentations about her experiences.  Dr. Stegmaier is the Vice Provost for International Programs and is an affiliated faculty member in Political Science and the Kinder Institute.