Is Occupational Licensing a Barrier for Women?
Wednesday, November 16, 2016 - 7:55 am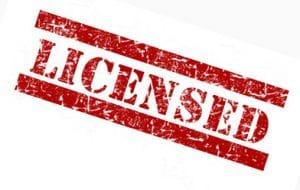 You would want your doctor, dentist, accountant, therapist, or even funeral director to have a certain amount of education and training. Right? For this reason, Missouri requires people in certain occupations to hold a license to ensure they are qualified to perform their job.
The Institute of Public Policy, in partnership with the Women's Foundation, released a new report Tuesday that investigates occupational licensing and the effect it has on Missouri women.
Occupational licensing and professional registration requirements are designed to protect the public's safety and well-being by mandating training and experience for certain professional practices.
While these requirements can affect all Missourians, occupational licensing impacts women disproportionately and influences the amount of women who can become entrepreneurs. This is due to the licensing's ability to restrict entry and re-entry into professions, reducing employment, and creating economic inequity.
"Sometimes in her licensed profession, there are continuing education requirements and additional licensing fees that are required for her to step back in once she has raised her family or wants to go back to work," says Wendy Doyle, president and CEO of the Women's Foundation, in an interview published by KCUR.
A person who leaves the profession for maternity leave, long-term caregiving or other reasons must revert her license to "in-active" status, pay applicable fees on an on-going basis, and complete all continued training requirements before re-entering the profession.
About one-third of all businesses in Missouri and the United States are owned by women. Research indicates that women-owned businesses provide valuable services to consumers, create opportunities for women, expand markets, and add economic and social value to the community. In 2012, there were 162,616 women-owned firms in Missouri, up 24.4 percent since 2007. These businesses accounted for more than $24 billion in sales. There were nearly 9.9 million women-owned firms in the US in 2012. Despite the uptick in women-owned firms, licensing still poses obstacles for women in the workplace.
Research indicates that some licensing requirements can present barriers to enter into a regulated profession and can reduce total employment in that profession. There are 40 regulatory boards that license 55 professions throughout Missouri. Approximately 133 board members on occupational licensing boards and commissions are serving expired terms, and more than 38 board seats are currently vacant. In addition, many industry insiders and associations lobby for the creation of professional licensing boards, are appointed to the boards, and control the rules that restrict entry into the profession.
"Are they really providing the governance and oversight that is required?" Doyle asks in the interview published by KCUR.
The report calls for the need to re-evaluate the current licensing system as well as make positive changes within the community and in the legislature.
"Best practices in licensing can allow Missouri's economy to continue to innovate and grow," said Katie Steele Danner, Director of Missouri Division of Professional Registration.
Read the Report: Occupational Licensing and Women Entrepreneurs in Missouri