Political Science honors Col. Bryan Watson, USAF, College of Arts and Science 2020 Distinguished Alumni
Monday, February 24, 2020 - 9:17 am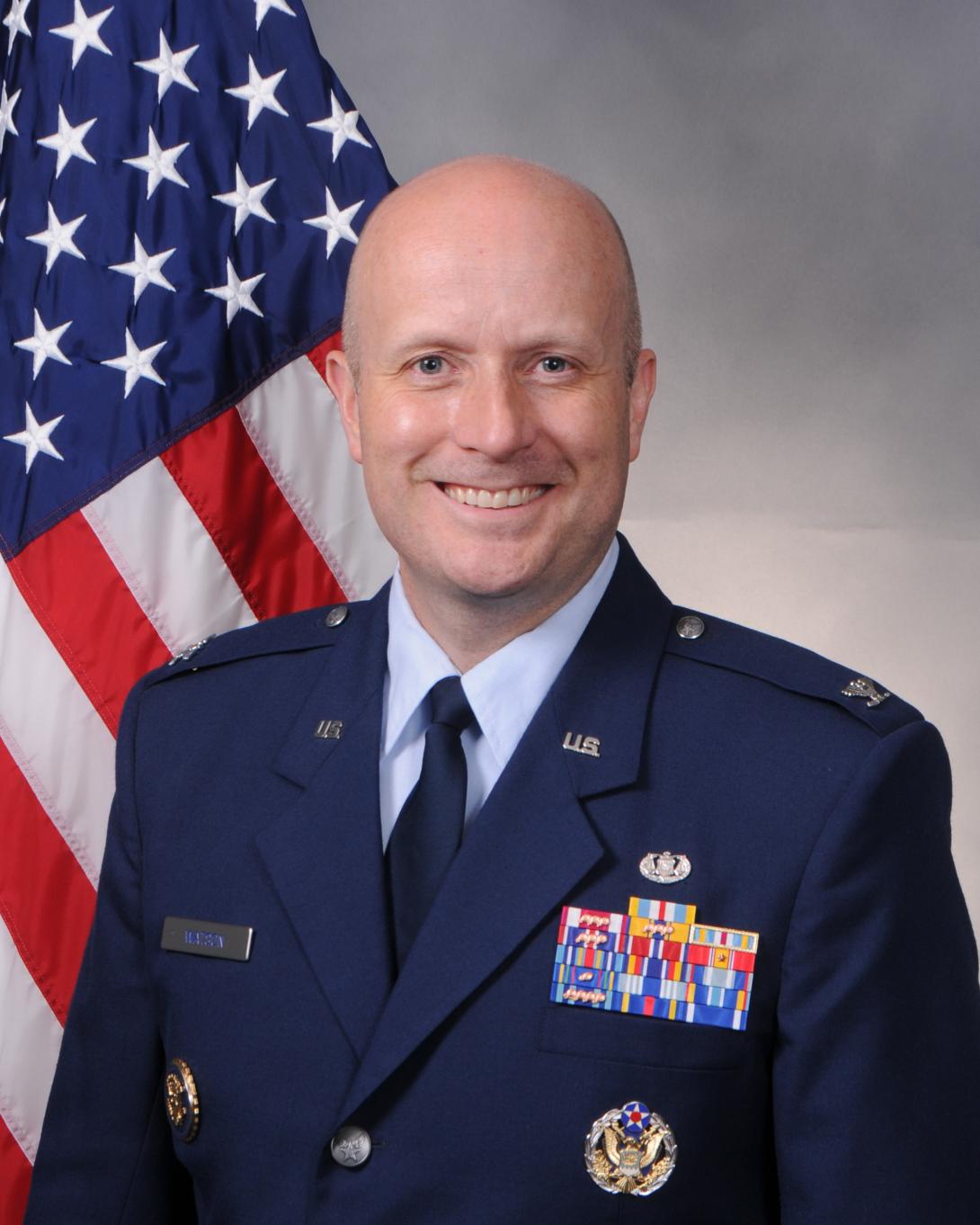 U.S. Air Force Colonel Bryan Watson (BA Geography, '93) received the MU College of Arts and Science 2020 Distinguished Alumni Award on Feb. 21, 2020, and the Political Science Department hosted a reception in his honor.
This distinguished award recognizes individuals who have brought distinction to themselves and to A&S through their accomplishments.
Watson currently serves as the Air Force's chief trial judge, presiding over federal military trials and leading the Air Force's 26 trial judges across five judicial circuits worldwide. His military service includes assignments as the senior attorney at large federal installations inside the United States and overseas, the general counsel of the White House Military Office and, most recently, commandant (dean) of the U.S. Air Force Judge Advocate General's School. 
Watson was nominated by William E. Boston III, former chair, MU Department of Aerospace Studies.Boston writes: "Bryan's strengths include a degree of integrity sorely needed in government today. His three years in the White House exemplified this in his handling of daily challenges involving all aspects of the Department of Defense support to executive branch officials up to and including two presidents."
Congratulations Col. Watson!
Left to right: Cooper Drury, Bryce Reeder, Stephen Quackenbush, Col. Watson, Lael Kesier, interim chair of Political Science and director, Truman School of Public Affairs, and Laron Williams