Professors Honored at Faculty Awards Ceremony
Tuesday, November 19, 2019 - 11:18 am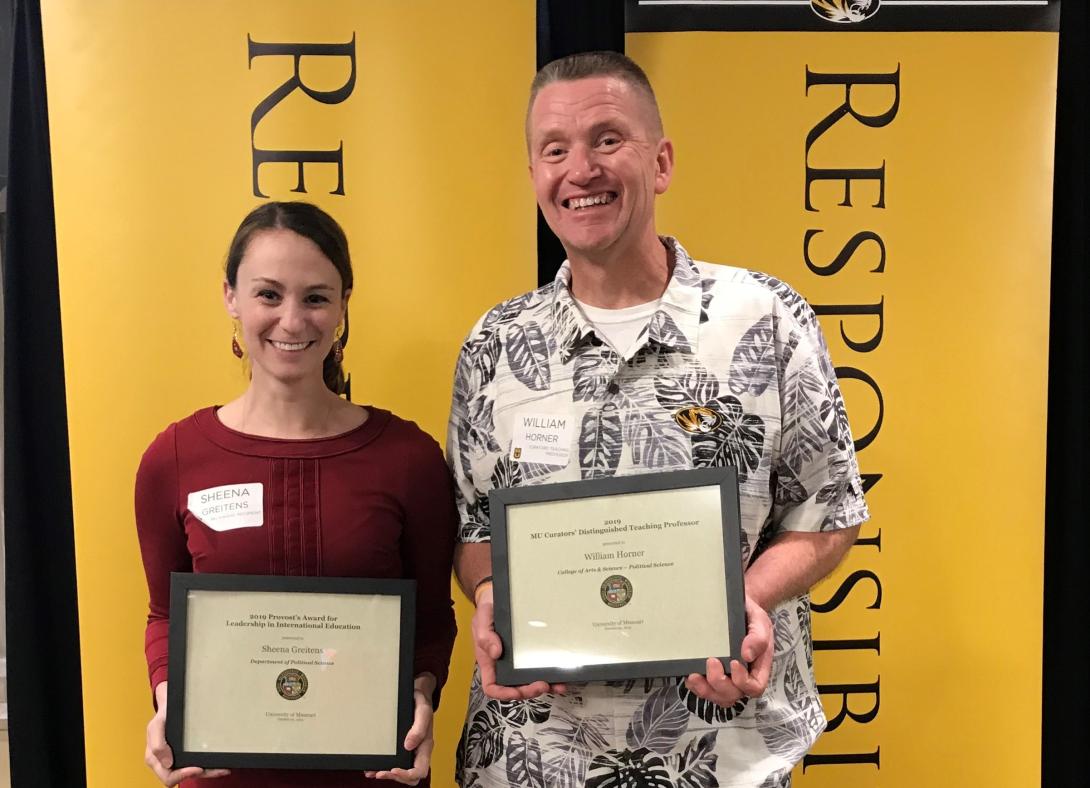 Dr. Sheena Greitens has received the 2019 Provost's Award for Leadership in International Education. The award recognizes MU faculty who have provided outstanding leadership in strengthening MU's international dimension. 
Dr. William Horner is a 2019 University of Missouri Curators' Distinguished Teaching Professor. This honor recognizes Horner's exemplary service to the University of Missouri and his contributions through teaching, research and engagement.   
Greitens and Horner were presented with awards at the Faculty Recognition Awards Ceremony & Reception on Tuesday, October 29th.
Bill Horner with Chancellor Cartwright and Provost Ramchand
Sheena Greitens with Provost Ramchand and Chancellor Cartwright