Rockin' Against Multiple Sclerosis Receives Chancellor's Excellence Award
Monday, April 15, 2019 - 3:27 pm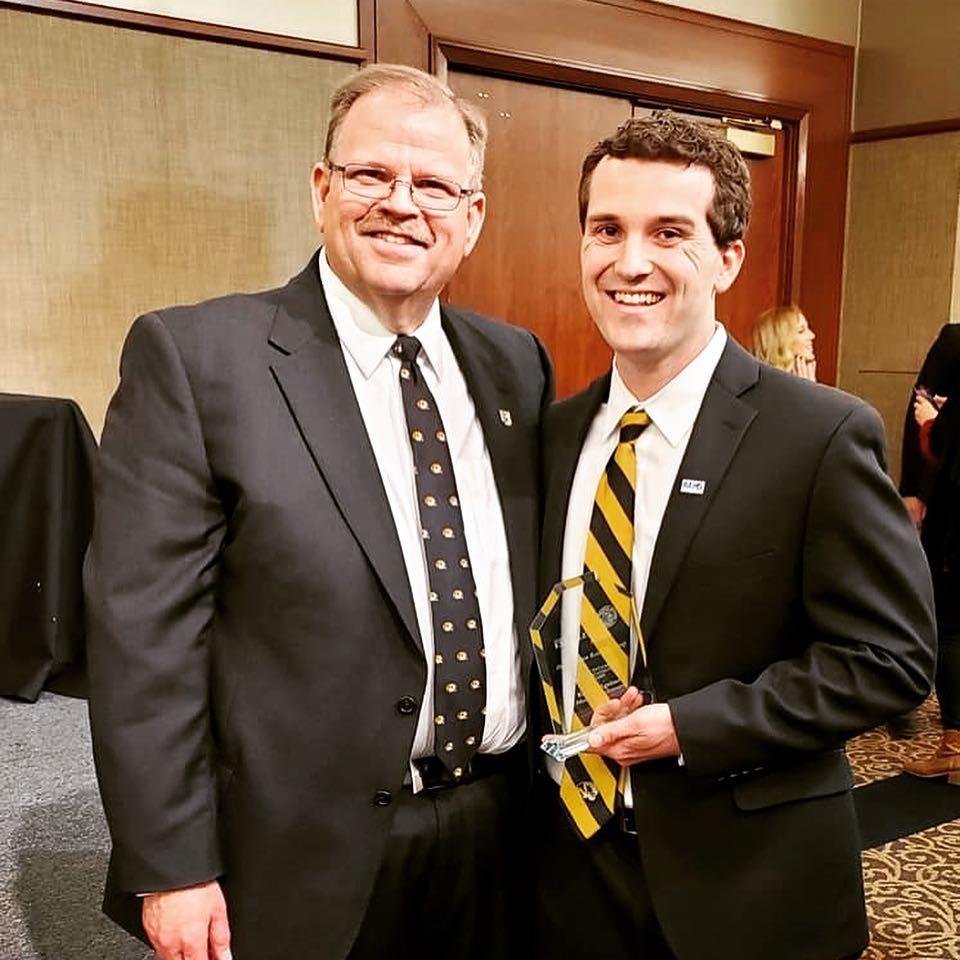 Rockin' Against Multiple Sclerosis (Mizzou RAMS), a student-run philanthropy housed in the Truman School of Public Affairs, was the recipient of a 2019 Chancellor's Excellence Award for the Most Outstanding Large Organization at Mizzou.  RAMS helps mid-Missourians with multiple sclerosis by raising funds for the MS Institute, which provides services and support for individuals living with MS.  Second-year MPA student Jonathan McGuff, who has served as the organization's graduate advisor the last two years, nominated RAMS for this honor.
This past year, RAMS set records in both the number of community service hours completed and in total fundraising dollars for the MS Institute of Mid-Missouri. For the 2018-19 season the organization completed over 500 hours of community service and raised $95,181. According to McGuff, the organization has increased its fundraising totals by over $30,000 in the last five years.
"The growth, in many ways, is remarkable," said McGuff. "More than anything I think it's a testament to the character of our leadership and our steering committee. Many people living with MS in mid-Missouri are directly able to get assistance because of this organization." The major event and fundraising month for the RAMS season is during the month of February, which can present its own unique challenges and opportunities. "With the winter we had this past year, we definitely had to be innovative and strategically plan the season. Keeping morale up is a must if you are going to hit your service and fundraising goals," McGuff said.
Receiving a Chancellor's Excellence Award is considered to be one of the highest honors on the Mizzou campus. According to the university's webpage, "the awards were created to honor excellence, one of the university's four core values. This event celebrates outstanding students and staff who have exemplified excellence through their leadership and involvement on campus and in the community." For McGuff, RAMS selection as the Most Outstanding Large Organization at Mizzou was a well-deserved honor for a very effective organization. "More than anything, if you think you can make a difference you probably can. Once you make that choice the collective power of good people working together is amazing, and the number of lives you can impact are countless."