Student Spotlight: Liam Redinger
Wednesday, March 24, 2021 - 1:49 pm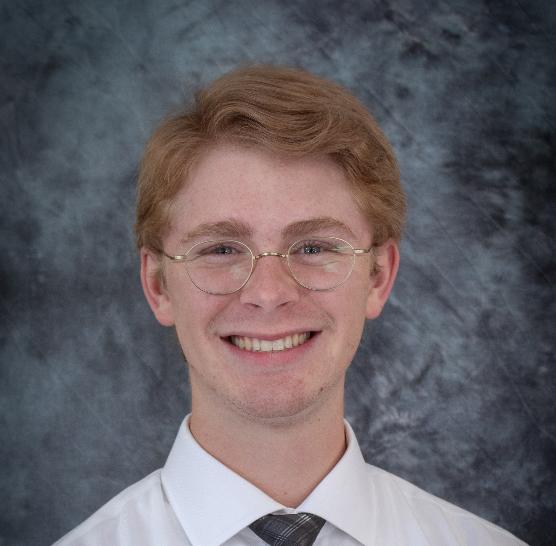 I have wanted to do many things with my life. Throughout my childhood, at various times, I planned to be an astronaut, firefighter, train conductor, professional soccer player, and architect. As I grew older, though, I believed engineering was the correct path for me. I enjoyed learning strategies to solve complex problems, and after graduating high school, I began my pursuit of a degree in Industrial Engineering at the University of Arkansas. While I certainly enjoyed the principles of engineering, I found I was far more interested in human interactions than developing new systems. With this in mind, I changed directions and completed my undergraduate studies with a BA in Communication. After graduation, I was again confronted with the ever-present question, "What's next?" I briefly considered law school, but after learning about the benefits of completing a Master's degree, I decided to attend the Truman School of Government and Public Affairs. The flagship degree of the Truman School, a Master of Public Affairs (MPA), combined everything I was interested in: public service, problem-solving, leadership, policy analysis, and most importantly, helping others by learning their stories.
In addition to relevant, stimulating coursework, my MPA experience has been defined by my Graduate Research Assistantship (GRA) as an evaluation assistant at the Institute of Public Policy (IPP). In my time at IPP, I have been fortunate to gain real-world experience in program evaluation, working primarily on the Missouri Teen Pregnancy Prevention Program (MOTPP). MOTPP is federally funded and administered through the Missouri Department of Health and Senior Services (DHSS), and IPP is contracted by DHSS to evaluate the program. In my work, I have gained numerous skills, including but not limited to maintaining and managing large data sets, contributing to state and federal reporting, data visualization, and supervision of an undergraduate employee.
As I near the end of my MPA, I am immensely grateful for the skills I have gained in my GRA position. This work has confirmed my pursuit of a career in public service, even if I am not entirely sure where the road leads. Thanks to the efforts of Kristi, Sonita, Emily, Wayne, Sara, Tracey, and the rest of the IPP staff, I have had numerous opportunities to learn, grow, and develop professional skills. My GRA experience has exceeded all my expectations and I will always be grateful for IPP's commitment to student workers. After nearly two years of work on this project, I am confident in my future as a professional in the world of public service. IPP exists for the benefit of the community, the University of Missouri, and the state of Missouri, but I am thankful for its personal investment in students. Because IPP invested in my future, I plan to do the same for others in my community.
With gratitude,
Liam Redinger