The Truman School of Government and Public Affairs Welcomes Back Political Science and Public Affairs Alumni
Tuesday, September 28, 2021 - 3:54 pm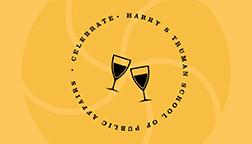 October 8th | 1:00 p.m.
Leadership Auditorium & Lounge | Second Floor of the MU Student Center
901 E Rollins St, Columbia, MO 65211
Join us on Friday, Oct. 8 at 1:00 pm in the Leadership Auditorium as we welcome a panel of distinguished alumni who will talk about their careers.
Panelists Include:
Mary Phillips, co-founder and managing partner of TreecePhillips - Moderator
Seth Bauman, assistant deputy director of the Missouri Family Support Division
Major Garrett, chief correspondent for CBS News.
Sarah Haberberger, founding executive director,GreenLight Fund Kansas City
Annie Presley, author, and founder of McKellar Group Inc. 
Come meet alumni and faculty at a reception following the panel. In addition to the panelists, confirmed alumni attendees for the mixer are:
C.K. "Chip" Casteel, former senior VP of public policy with the St. Louis Regional Chamber (ret.)
Monica Watkins Collins, former director of advancement for State Historical Society of Missouri and now a business owner
Christina Hammers, Missouri Assistant Attorney General
Ramona Huckstep, policy and membership associate, Missouri Municipal League
Joseph Martin, general counsel for Missouri Division of Credit Unions and Truman School professor of practice
Kristen Sorth, director at St. Louis County Library
Bill Watkins, former city manager for Columbia (ret.)
Bryan Watson, immigration judge, Atlanta (also U.S. Air Force, ret.)
Light refreshments will be provided. Attendees will receive a free t-shirt highlighting all of the majors in the School.
RSVP here - Click now!