Truman School Professor Peverill Squire Co-hosts National Conference of State Legislators Podcast
Thursday, January 5, 2023 - 10:46 am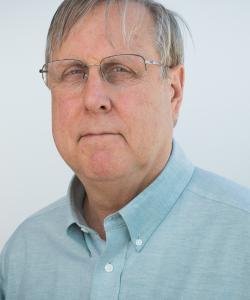 Billed by the host of the NCSL podcast "The Inside Storey" Tim Storey as the person who "may know more about state legislatures and their history than anyone," Truman School Professor Peverill Squire recently co-hosted an episode of Storey's podcast entitled "A Walk Through the History of Legislatures."
Squire, who has authored numerous books on state legislatures, talked about how his interest in this research area began as early as his undergraduate days when he took a course on Congress. He noted he became intrigued with state legislatures in grad school at UC Berkeley, where he closely followed California politics. In the podcast, Squire spoke both commonalities between the legislatures in our early history and today, and some of the ways legislatures have evolved.
As an internationally recognized expert, Squire is frequently consulted on issues related to legislatures and elections by international, regional, and local media outlets. He is the author of over 39 articles, 13 books, and 6 book chapters about American Politics. He has been a Fulbright Scholar and was the 2018 recipient of the State Politics and Policy Career Achievement Award from the American Political Science Association.  Recently Squire offered comments to a number of local, state, national and international media outlets about the election, including National Public Radio, Observer, The Center Square, Kaiser Health News, Michigan Live, and Channel News Asia.
Squire's current work involves a historical analysis of ballot measures on state legislatures.