TSPA Professor Irma Arteaga Receives $250K Grant to Study SNAP Benefits' Relationship to Senior Health Outcomes
Tuesday, April 14, 2020 - 10:37 am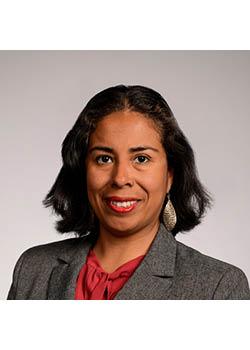 TSPA Associate Professor Dr. Irma Arteaga recently received a $250,000 grant from the University of Kentucky Center for Poverty Research. One of four $250,000 grants awarded, this funds Arteaga's research studying the effects of SNAP benefits on medication and health care use for senior adults with chronic conditions. As far as Arteaga is aware, this will be the first to link SNAP benefits, medication non-adherence, and emergency healthcare utilization using administrative data for an entire state.
 "The findings can inform policymakers about the extent to which SNAP produces health benefits among older Americans by promoting disease control and reducing diabetic and hypertensive emergencies," said Arteaga.
The findings will also be able to speak to the optimal size of SNAP benefits as well as SNAP benefit issuance schedules that might maximize senior health and reduce medication non-adherence. The findings will also provide insights for healthcare providers about the role of food insecurity in treatment compliance and healthcare utilization among older adults.
For the full article from the University of Kentucky Center for Poverty Research follow this link: http://ukcpr.org/news/2020/ukcpr-awards-new-research-projects-examining-senior-hunger