Wednesday, September 7, 2016 - 8:24 am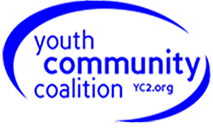 Issues impacting the youth of Boone County will be discussed by Missouri State Legislature candidates Sept. 20, 2016.
The 2016 Youth Issues Roundtable is hosted by the Youth Community Coalition. The event is free and open to the public.
Topics of discussion will include: prescription drug monitoring, mental health resources for youth, and academic achievement gaps.
There will be seven candidates participating. They represent districts 44-47 in the house and district 19 in the senate.  KFRC radio host, Daniel Lile, and Associate Professor of Education at the University of Missouri, Mike Aldren, will assume the roles of guest moderators.
The program runs from 6:00 p.m. to 8:00 p.m. Hors d'oerves will be served at 6:00 p.m. prior to the discussion.
The event will be held at the Columbia Hampton Inn and Suits Conference Center: 1225 Fellows Place Blvd, Columbia 65201.
For more information on the event, please contact ron@yc2.org